Our dairy facility of Predazzo and Moena is part of "Gruppo Formaggi del Trentino", is a member of the Association "Strade dei formaggi delle Dolomiti" and member of "Consortium for the Protection di Tutela of cheese Puzzone di Moena DOP". The Dairy is a member of the Federazione Trentina and of the "Consortium for the Protection of Grana cheese".
I formaggi prodotti dal Caseificio Sociale di Predazzo e Moena sono vari e per tutti gusti. The factory offers a variety of cheese based on different processing techniques , flavors, tastes and aroma.
Our products are made simply with milk, adding rennet for the coagulation of casein and salt in brine.
The processing phases do not include any addition of foreign substances.
Our milk is solely produced by cows that are raised and pastured on our mountains in order to produce high quality dairy products.
The factory of Predazzo e Moena shares the indications of the Global Food Safety Initiative (GFSI), which defines the food safety Culture as "set of shared values, opinions and rules that affect mindset for food safety.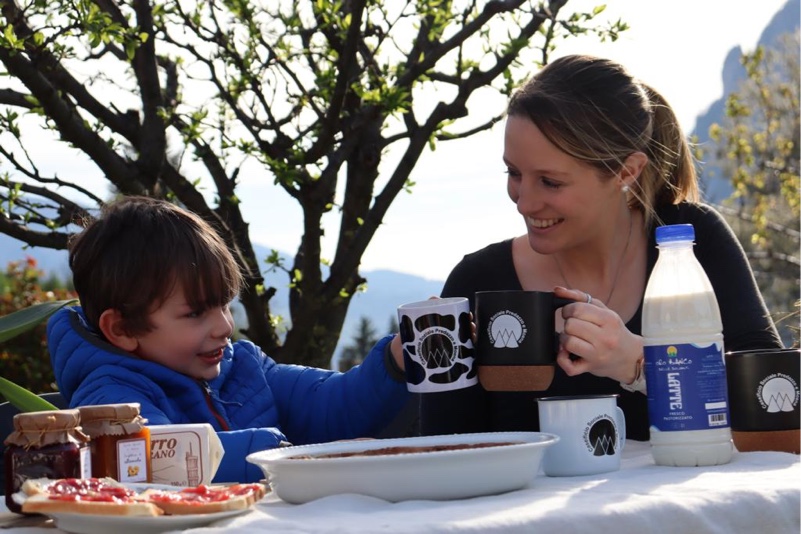 To seek and maintain a prominent position in the market and to satisfy the customers the Dairy of Predazzo e Moena strives to constantly:
Guarantee the quality and health safety of its products through the control of the entire production progress , respecting the requirements of the specifications for our productions.
Pay special attention to environmental sustainability at the production's process and improvement of land management, where the members work with our cows;
Activate the necessary procedures for the implementation and best control to food safety and best quality;
Adopt an integrated system for risk management, with the goal to ensure all products are well monitored throughout the production's process;
Listen to our customers' needs and suggestions in regards to our facility operations with the help of Consortium "Formaggi Trentini";
Spread a collaborative culture of food safety with the intention of paying close attention to details during our food process and ensure high quality products to our customers;
Optimize a professional and passionate working environment for all our employees creating a collaborative sense of responsibility;
Observe strictly all the requirements provided by the recent updated risk assessment criteria.