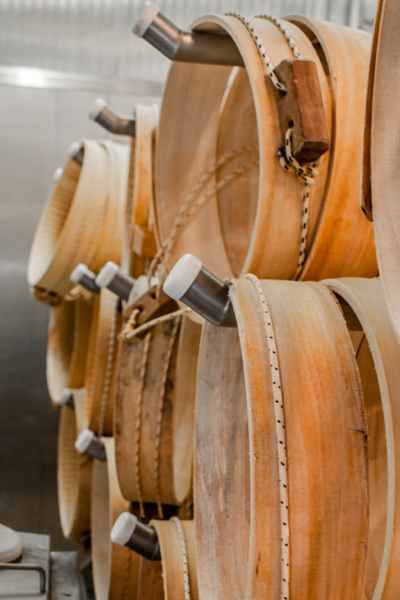 are different from each other for the processing techniques, for the flavor, taste and aroma. All cheeses made only with our milk, adding rennet for coagulation of casein and salt on brine.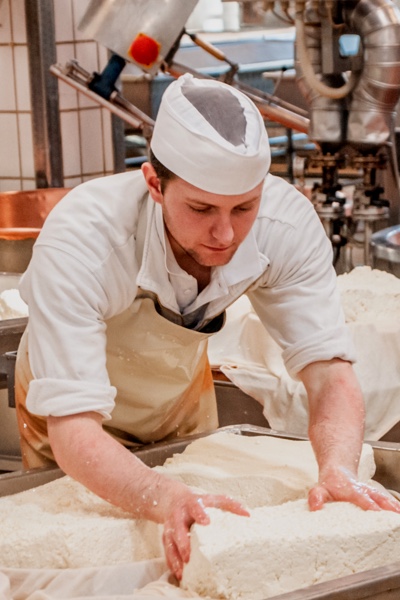 Made according to the tradition, using exclusively whole milk and rennet selected from the calf. This cheese has a unique taste and distinctive features.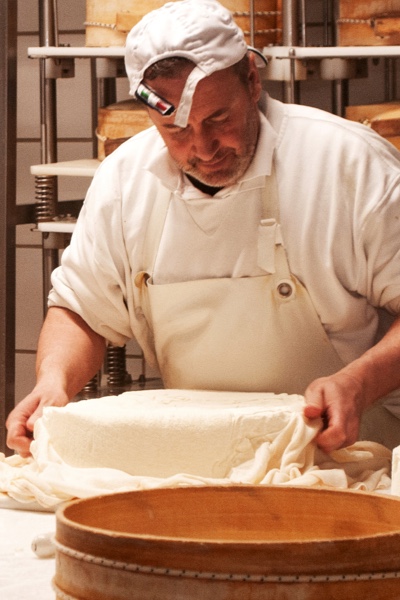 of manual daily processing to ensure a traditional seasoning and the old values of the past. 90 days of close monitoring for the perfect final product. The experience in waiting patiently for the perfect moment following the rhythm of nature.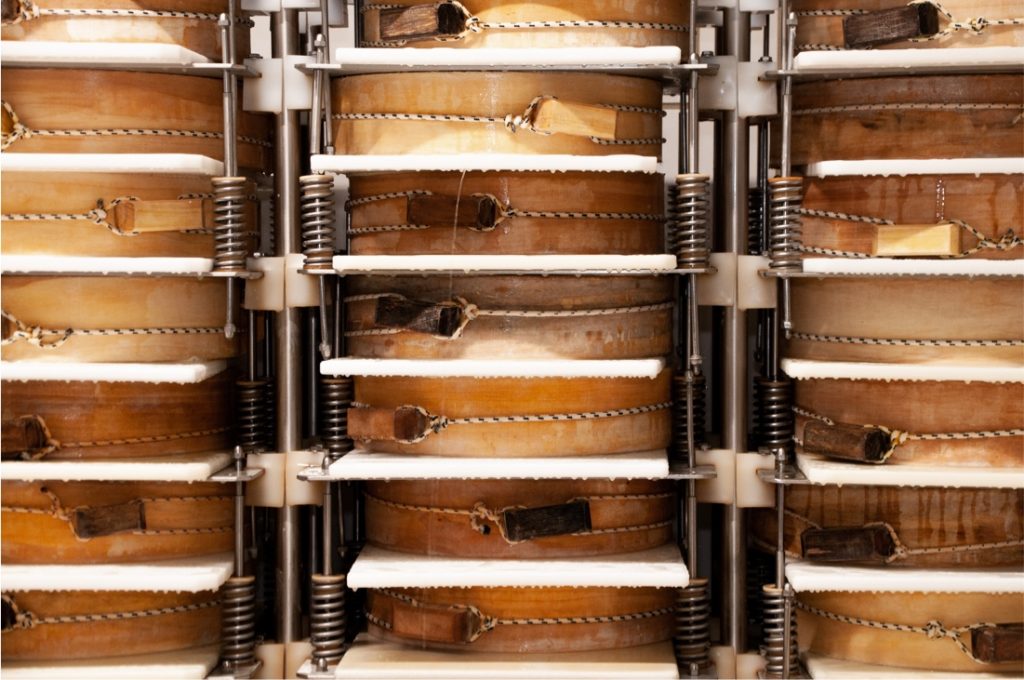 Protected from the Val of Fiemme's threes, our cheese rest as long as necessary to acquire the typical natural flavor of mountain.
The processing in the core of our facility.
Every morning our employees handle the products with care, turning cheese into precious "gems" with excellent tastes, which perfectly offer to experience the classic flavors of our mountains.
The end of seasoning is the right time to carve our cheeses with artistic shapes and put them on the market to satisfy everyone's palate.